Indian Cricket Team's captain Virat Kohli who is ringing his 31st birthday with Bollywood actor and wife, Anushka Sharma in Bhutan is giving us major travel goals. Who doesn't want to take a break and escape to the mountains that too with your "soulmate". Yes, Kohli thinks that it is a blessing to able to visit such divine places with his "soulmate".
Nestled between the Himalayas, the happiest country in the world, Bhutan is a travellers' paradise.
Also, Bhutan is named the best country to visit in the year 2020 in Lonely Planet's travel guide book, "Best in Travel 2020".
The Himalayan kingdom or popularly called as the Buddhist kingdom is a landlocked country in South Asia that shares its borders with Tibet and India. The country opened its gates to tourists in the year 2014 and since then, it welcomes tourists from all over the world throughout the year.
As Bhutan is well known for mountain adventure and trekking, here is a list of things that you can do to make the best out of your trip, especially if you are from Guwahati.
How to reach there?
From Guwahati, one can travel by road which takes around 12 hours. The border town of Samdrup Jhonkar in Bhutan is the nearest entry point from the city. Also, if you are willing to travel by train, you can book your tickets till New Alipurduar in West Bengal and it takes around three hours and then take a taxi to the Indo-Bhutan border twin towns called Jaigaon and Phuentsholing.
From Phuentsholing one can hire a taxi to Thimpu. So, if you start from Guwahati early in the morning, you will be at Thimpu in Bhutan by evening. On reaching there you can try out these places which will definitely make your travel to this country worth.
Tiger's Nest Monastery
Seeking for some peace as well as trekking, then this is your place. Also known as the Taktsang Monastery, it is located just outside Paro and is one of the most visited places in Bhutan. It is a sacred place and people often visit this place to meditate and find inner peace. Trekking to this place will bring you some spectacular sights of the Paro valley and the mountains.
Hot Spring Therapy
A hot spring therapy is a must while you visit Bhutan. It is believed to cure pains and aches. It is an old-age tradition that relaxes and rejuvenates the body and locals often take this therapy to get rid of pains in their bodies.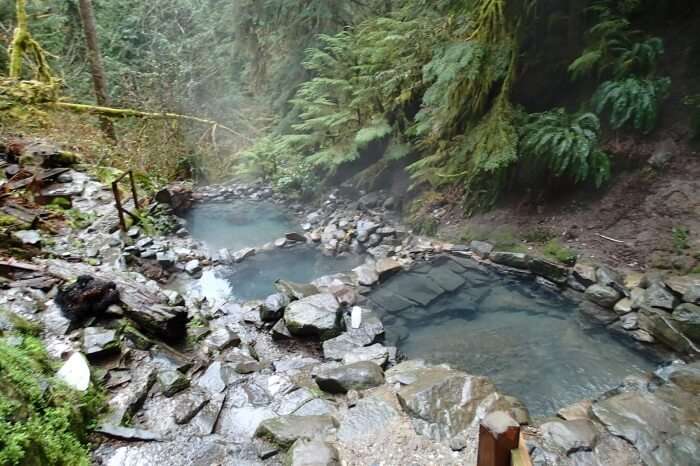 Horse Riding
Once you are in Bhutan head to Punakha or Bumthang to ride a horse. There are a few ranches and clubs in both the places which will provide you horse rides across the plains and valleys of the beautiful country.
Hiking in Haa valley
Hike lovers, Haa valley is for you. It is an experience which will stay with you for your life. You can hike up and down the valley and enjoy the lush vegetation till the eyes can see.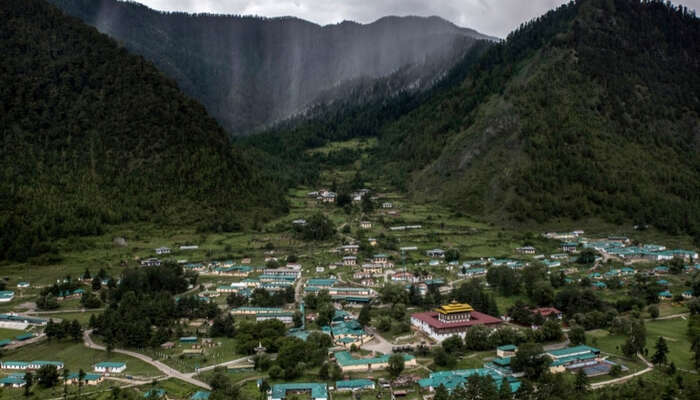 See the Takin
Well, what is Takin? You will know once you visit Bhutan. It's the national animal which is found in forested valleys of the country. You can also spot them at the Motithang Takin Preserve in Thimpu.
Visit the temple of Divine Madman
The temple of Divine Madman should definitely be on your list if you are travelling to Bhutan. It is a temple for childless couples who visit it in a hope to be fertile where they are blessed by a wooden penis (yes, you heard it right) which hits their head. The Divine Madman was a monk called Drupa Kunley who showed ways to become enlightened without giving up earthly pleasures. His methods included, blessing women with "sex" or popping the cherry for virgin women.
Also, you can ditch your itinerary and explore the country and you will not regret it.
Photo credit: @virat.kohli